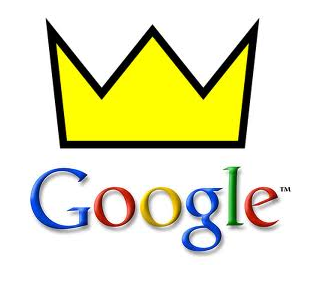 Search advertising blew up in the mid-2000s because it offered businesses the ability to reach and persuade people at the perfect time- when they were ready to purchase. Keyword ads have worked brilliantly, with Google's multibillion-dollar advertising business being the prime example.
Google has been a true pioneer of search marketing and keyword targeting, but now it seems that the search engine giant finally might face some real competition, with Facebook and Twitter trying to get their shares of the action.  Both social networking sites are now enabling advertisers to reach buyers in the act of expressing interest in a particular topic, trend or product.  Facebook currently offers "search typehead ads" and last week it revealed its first ads within Graph Search.  Twitter also made the announcement last week that it was launching keyword targeting.
The Purchase Intent Funnel
Before I go any further, let's go over the purchase intent funnel, which serves as a solid model for understanding web advertising.  At the larger top of the funnel is demand generation.  The definition is self-explanatory- to generate measurable demand for your product.  The goal of this stage is to generate awareness among consumers, capture their interest, maybe even capture some early stage buyers, get them to take some sort of action (click, download, sign-up), and to engage them in an ongoing dialogue until they're ready to buy.  Facebook and Twitter ads have been good at this for quite some time, but now they're trying to work their way down to the narrow lower end of the funnel where the purchase intent lies.
Down at the bottom of the funnel, the goal is to convince someone with intent to buy of what specifically they should buy.  For these consumers, it's usually not a big deal for them to see keyword targeting in the form of advertisements.  These ads are designed to attract the final click before they buy, and they usually take the consumer directly to a page where they can purchase or convert in some way.
For example, let's say that you are shopping around for a new pair of Jordan's on Google and you type in "buy Jordans."  You will see sponsored results for Finish Line's website and specific Jordan models that you can click through to purchase.  Or if you search "Miami Beach realtor" you will see ads for specific real estate offices that you could click through to set up a consultation.
These ads come after a consumer types in a keyword that demonstrates that they're actually in the mood to purchase (hence the keyword "buy Jordans"). Since they directly inspire purchases and are more easily tied to ROI, these ads often don't come cheap.
Google has dominated the lower end of the funnel for years with its AdWords product.  But with Facebook and Twitter's recent launches, could the axis of power in online advertising be shifting?
Twitter Launches Keyword Targeting
Twitter just announced the launch of keyword advertising, which will allow advertisers to target users based on tweets they send and engage with, as well as their location (based on geo-targeting).
Let's say that you tweet about a movie that's coming out soon that will be playing at a local theater.  The theater can now run a geo-targeted campaign using keywords for that movie with a tweet that contains a link to buy tickets.  The user who tweeted about the new movie might soon see that Promoted Tweet and end up purchasing a ticket.
Some marketers are skeptical as to whether Twitter's keyword targeting will work, mainly because a tweet and a search engine query are two very different animals.  I have a decent amount of faith in it and believe that by targeting smart keywords (think "want/buy + product name") businesses could deduce purchase intent out of 140 characters.
Facebook
Since its disastrous IPO last May, Facebook has been looking for a way to satisfy its investors with a true monetized advertising platform.  However, it has yet to come up with a solution that helps it compete directly with AdWords.
There's the Facebook Exchange, which serves real-time bid, cookie-retargeted ads based on websites that you've visited.  While FBX ads technically fall into the retargeting category, what they have in common with search keyword ads is that they both have the ability to reach people who are deciding where to spend their money.
What I think looks the most promising for Facebook is its new ads within Graph Search, which was revealed about two weeks ago. These ads cannot yet be targeted by keywords, but it seems likely that keyword targeting is on the way (what a waste if not).
Either way I'm pretty sure that Facebook wants to work its way down to the bottom of the funnel, so it will be interesting to see whether the social network comes up with a keyword targeting solution soon. In the meantime, I'll be watching to see how it works out for Twitter and continuing to do my thing with Google.