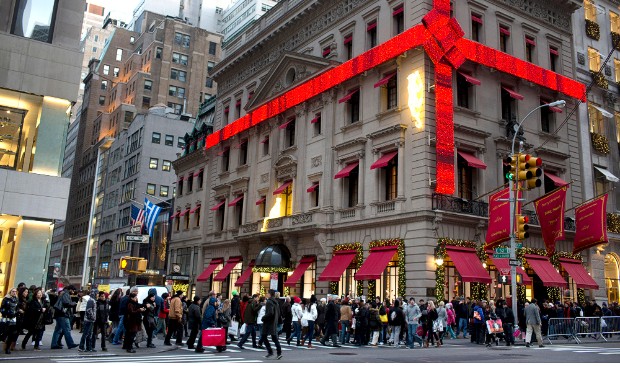 The most wonderful time of the year is just about here- are you ready for a killer holiday retail season? Bing Ads has provided some tips and insights to help search marketers prepare their holiday search marketing plans.
US retail commerce sales for the holiday season are expected to grow 15.1% to $61.8 billion this year.  Although 12.3% of people start holiday shopping before September, a majority begin in October (22.1%) and November 39%).  Not as many people procrastinate with holiday shopping as I expected- only 3.5% start holiday shopping the week before Christmas.
If this year's busiest shopping days match those of last year, expect the highest spend days for online shopping to be Thanksgiving, Black Friday, Cyber Monday, Green Monday, last ship date and two days after Christmas.
If you're trying to figure out what motivates consumers to purchase from your site, I have two words for you:  free shipping.  Free shipping is no longer the exception, but the rule—online shoppers were actively seeking "free shipping" across all search engines in 2012, and 50% of online transactions had it during the holidays last year.  Other promotions can also help your sales, including coupons, online-only sales and free gift card with purchase.
Bing's data also points out the importance of mobile- 55% of shoppers looked up price information about a product and 40% compared different products on their mobile devices.  About 27% made an actual purchase from their mobile device.
If you haven't prepared your holiday search marketing strategy yet, you haven't completely missed the boat.  But I don't recommend that you put it off much longer.  Here's a month-by-month guide of what you should be doing between now and the holidays:
October:
Review and analyze 2012's campaign
Get familiar with new Bing Ads features
Launch and test holiday keywords
Create seasonal ad copy
Monitor your competition
November:
Monitor ad position and adjust bids
Prepare and launch specific ads for Black Friday and Cyber Monday
Offer incentives and discounts
December
Meet urgency with updated ad copy
After last ship date, drive traffic to brick and mortar stores
Don't forget that post-season sales continue after the holidays
Make sure your ads are competitive in positioning, with the right bids
Keep ad budget high in the weeks before Christmas, then hold steady
If you haven't already, consider this your warning to GET STARTED with your strategy!!!  Stay tuned for Part 2 of this article in the next few days.  It will include what search marketers should be doing on each major shopping days- what ad titles and descriptions they should be including, important keywords to go after, and what they should be doing with their budgets on these days.
*** UPDATE:  Continue reading PART 2 of this Series !!! ***